First-hand experience of patients who have undertaken phage therapy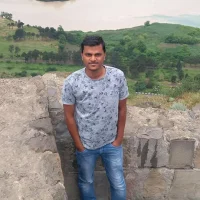 I have been suffering from prostatitis for 5 years and I tried everything possible in India for its treatment. I took antibiotics for months and I took intravenous antibiotics too but nothing worked out. I tried Homeopathy, Ayurveda also for months. It gave me some symptomatic relief. Through the internet, I came to know about phage therapy and on YouTube.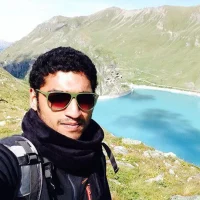 Hello! My name is Arjun, and I'm 27 years old. My intention for writing the following is to share my experience from dealing with a chronic disease I've been suffering from, called Epididymitis, and to also raise awareness of the dangers of bacteria presently. Epididymitis refers to an infection of the Epididymis which is located amongst the male reproductive organs.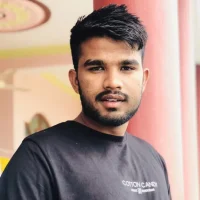 My name is Jigar and I'm 20 years old. I am a student. I like sports from the very beginning and it has been my habit to play cricket. I have never had more than 3-4 days of illness in my life. It all starts at the end of 2018. Suddenly I feel pain around the perineum area. I go to the doctor and tell him about my problem. Some antibiotics are given and he says that there is a normal infection and it will be fine.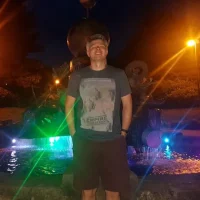 My experience began in April 2017 with a really bad cloudy UTI for which I ended up at our local hospital. My urine was so cloudy the doctor did not even need to test. A 7-day course of Nitrofurantoin was prescribed and I thought that would be the end of that. I continued to experience pelvic pain. I had an ultrasound test which showed nothing around June 2017.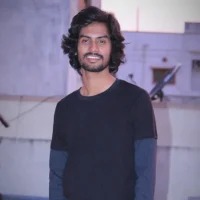 Hi I am Sai Kiran from Hyderabad. My prostatitis condition started back in February 2017 with symptoms like frequent urination and urethral burning. I went to a urologist, and after getting Ecoli in urine culture he said it is UTI then prescribed some antibiotics which didn't work for me. A few weeks later after a Cystoscopy, he said it is severe cystitis and again gave me antibiotics.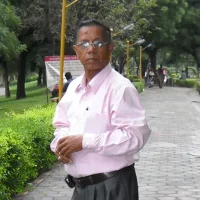 Hi, this is Dipankar. My age is 68 years. My journey with hospital acquired superbug infection started in December 2017 when I had a chronic kidney disease in one kidney called Hydronephrosis (swelling of kidney). To treat this condition, I went to one of the well-known hospitals in Vellore, Tamil Nadu. There the doctors performed a surgical procedure called Percutaneous Nephrostomy to improve the kidney function.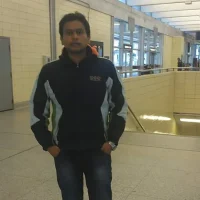 Hello Guys! My name is Supantha. I have been suffering from prostatitis from a very long time. It started in May 2013. It is 2020 now. I have been suffering for almost 7 years. The disease totally breaks you mentally, emotionally and gives you depression. My treatment comprised of many antibiotics. Antibiotics were not useful as my bacteria was resistant to antibiotics.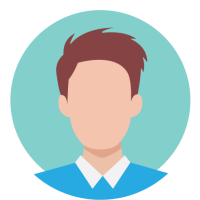 This is Abdullah Arif, a 44 year old male residing in Brisbane, Australia for the last 20 years with my family. It all started when I had an operation for a big kidney stone, during my visit to India in October 2019. Everything was fine, the operation went well and I returned home after two days. But I started noticing that my stream of urine was bit weak and I had little bit of burning on urination as well.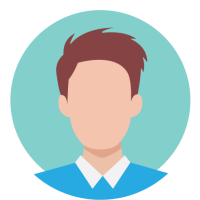 Hi this is Nishant, a 32 year old male from Delhi. For me prostatitis started in January 2018 wherein I started feeling a weird symptom : a ball-like feeling in my perineum and burning sensation at the tip of my penis. I went to our family doctor and he prescribed a topical cream to be applied at tip of the penis. There was no relieve even after 15 days. Gradually more symptoms popped up like increased urine frequency and lower abdomen pain.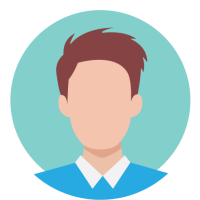 Hello, I am Sandeep from Hyderabad. I have been suffering from prostatitis for the past 9 years. During this time, I have been treated with many oral and IV antibiotics, but only got temporary symptomatic relief from them. I then tried Ayurvedic and Unani medicine, and taking that along with antibiotics gave me symptomatic relief to a great extent.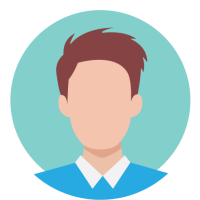 In late December 2019, I began to feel a burning sensation around my pelvic region. In fact, the pain was occurring as a muscle pull on the right side of the pelvic area. Within a month, the pain had increased to unbearable proportions. I went and consulted doctors including my local urologist in the US where I was a student.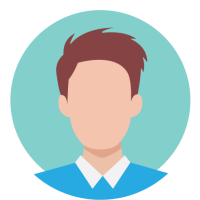 Hi my name is SS and I've been suffering from bacterial Prostatitis since 2018, but I only found out that it's Prostatitis & not a UTI in September 2021. After I was diagnosed with bacterial Prostatitis, I took all sorts of antibiotics for the specific bacteria. I started with different oral antibiotics for almost a month & a half which worked only till the antibiotics were in my body.